Best Online Sportbooks in Nevada
Can You Bet on Sports Online in Nevada?
Online sports betting is quite popular in this state. There are several licensed websites operating. Many of the most famous Las Vegas casinos offer their own sports betting apps. You can install them on your phone and place bets on the go. South Point offers such an app.
Hard Rock Lake Tahoe and several other online casinos collaborate with William Hill Sports Book. You can install their mobile app to bet from any location in Nevada.
The options for sports betting include basketball, football, soccer, baseball, auto racing, horse racing, hockey, and MMA/boxing.
Info on Legal Online Poker in Nevada
There's a major discussion about the U.S. online gambling industry creating monopolies. There are no options for online casinos in Nevada that allow you to play poker. There is only one licensed site: WSOP.com. That's the website for the World Series of Poker.
At one point, there were two other websites for poker players: Real Gaming (powered by South Point Hotel) and Ultimate Poker, which was the first online poker room in Nevada. Those two no longer operate.
WSOP.com is a decent website. We have a detailed review about it on our site. It's not a traditional online casino as U.S. gamblers would like to see. You have to download an app which gives you a limited selection of table games: Hold'em, Omaha, and Stud.
That's the drawback of having a single company controlling the entire gambling industry. When there's competition, each gambling service strives to get better.
Where Do Nevada Land-Based and Online Poker Meet?
WSOP is much more than the only Nevada online casino featuring poker games. It's also the website of the World Series of Poker events. During the annual World Series of Poker tournament, gamblers can participate in so-called online satellites.
There's also a loyalty program for the players from Caesar's Entertainment. They can play online at Caesars properties and earn comps for the world tournament.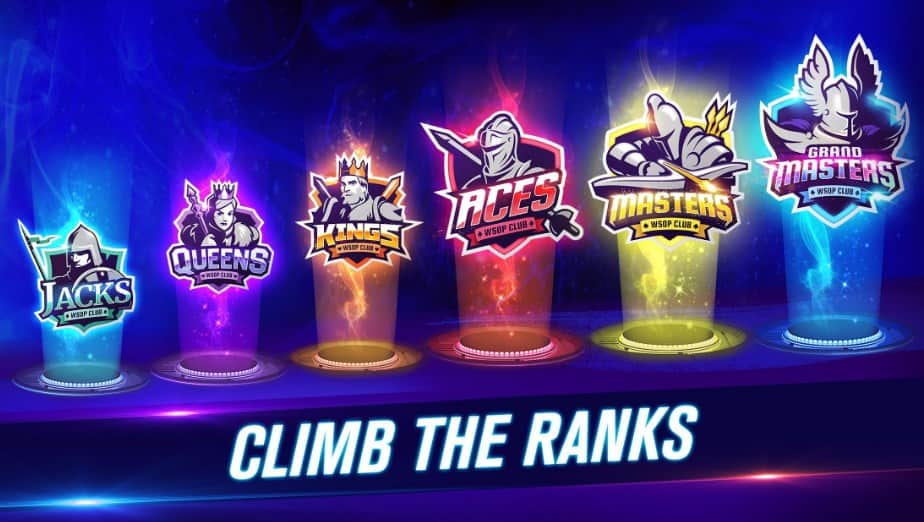 Is it Possible to Play the World Series of Poker Online?
Yes. In 2003, Chris Moneymaker won the WSOP Main Event. This is a yearly event, so why is this particular winner so special? He was the first gambler to win after qualifying through a real gaming online poker site.
WSOP expands its online bracelet offerings each year.
Are There Any WSOP Bracelets for Online Poker?
For the 2020 competition, the players can choose from 14 online bracelet events, which is the highest number so far.
From May 26, 2020, WSOP's online satellites will run live 24/7. You can register online through the official World Series of Poker website. The players are required to commit at least two weeks before the start of the tournament.
You can check the online gold bracelet event schedule to plan your games. During these events, anyone located in New Jersey or Nevada can play.
The tournament's gaming policy allows you to use a tablet, mobile device, or desktop computer for any No-Limit Hold'em event. If you plan to join the Pot-Limit Omaha event, it will only be accessed via desktop.
What are the Land-Based Slots Options in Nevada?
Nevada is home to some of the most impressive brick-and-mortar casinos in the world. For example, Silverton Casino Hotel in Las Vegas has a great slot room with 1,500+ machines!
Sunset Station in Henderson holds the lead if we're talking about the square footage dedicated to slot machines. In Las Vegas, Santa Fe Station is the largest slot amenity, covering 130,000 sq ft.
There are standalone operators that only feature slots in their venues. But slot machines are also available in public buildings, hotel halls, and airports. We're talking about Nevada, the most popular gambling land in the entire world. So yes; these machines are even available in grocery stores.
Can You Play Online Slots in Nevada?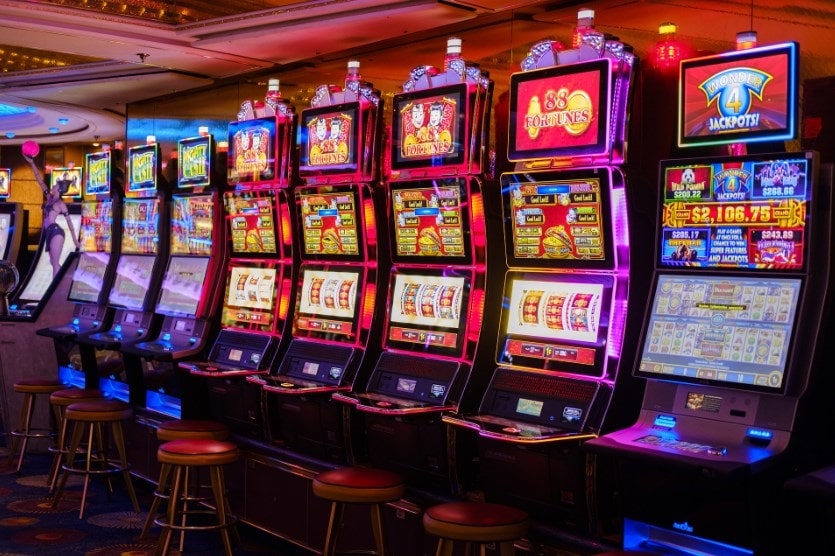 Slots are not legalized as online casino games in Nevada. The law only allows poker and sports betting as forms of virtual gambling. The Nevada Gaming Control Board only regulates traditional slot machines but does not provide licenses for these games to be played online.
If we learn from the experience of U.S. gamblers, we'll realize that international websites are an option. U.S. players are often restricted, but the industry is slowly opening up.
That being said, slot machines are on every corner in Nevada, and they work 24/7. Residents and tourists have no problem finding an available machine if they don't like online gambling on sites with international licenses.
What's the Reason for These Restrictions?
Some of the biggest players in the gambling industry are located in Nevada. These businesses have invested billions of dollars in their amenities. They have a huge influence over politicians, so they use it to keep their industry safe from online competitors.
What About Nevada Social Gambling?
When compared to mass online casino Nevada, social gambling is less harmful. It has less potential to cause addiction since it is based on an agreement between friends and it takes place in a non-public area. Friends usually gamble for fun without too much money involved.
In this context, the laws and regulations are not strict.
But can this activity be taken online, in a safe environment without intruders? Facebook gives a unique opportunity through the MyVegas app. Some of the most famous Las Vegas resorts (Aria, Bellagio, the Mirage, and MGM Grand) give free rewards to the users. Those "rewards" are loyalty points that are valid for real casino comps.
How to Deposit and Withdraw With Trusted Banking Options in Nevada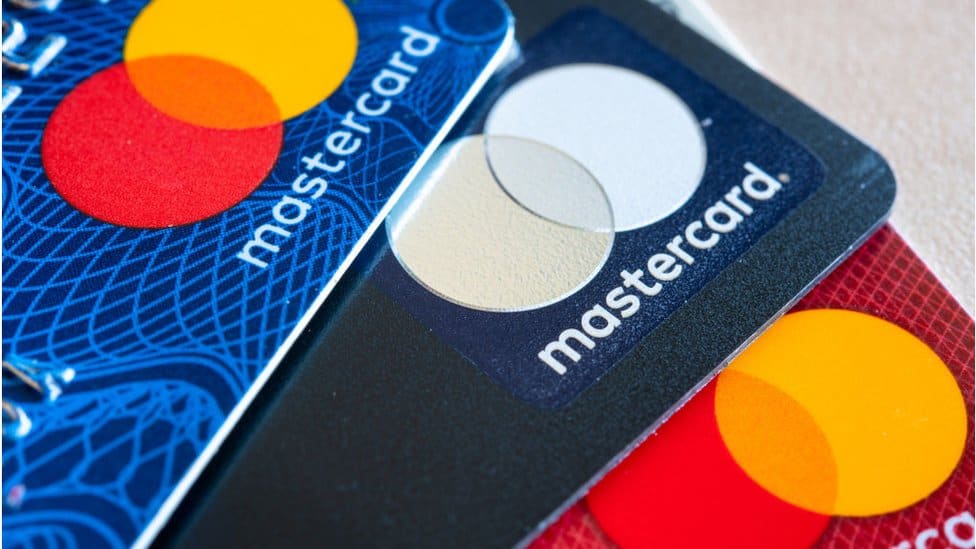 Online gambling is highly regulated in the United States. In Nevada, you can only play poker on the official site of WSOP. There is a strict age verification process, so you have to provide real information.
The gambling website accepts three depositing options:
Wire transfer (it should be registered at least two weeks before the event starts)
Credit card (only if you don't exceed $10K with your deposit): Diners Club, Discover, American Express, MasterCard, and Visa
Cashier's check (even if you play online, you can make your deposit in cash with a cashier at least two weeks before the event starts)
As for international online casinos that accept U.S. players, they have their own depositing and withdrawal methods. In most cases, they will accept various eWallets, which enable instant transactions.
The Most Popular Casino Games in Nevada
If you want to play on the WSOP site, you'll find clear instructions here. Make sure to read the terms. You must also realize that you'll be playing with seasoned gamblers, so this may not be a good option for beginners.
As for Nevada online gambling sites that are licensed by foreign authorities, they give you many other options:
Progressive and classic jackpot slots
Live dealer poker, blackjack, roulette, baccarat, and other table games
All kinds of table games
How to Claim Bonuses and Promotions on Gambling Sites
When you play for real money on international gambling sites, you benefit from amazing bonus programs. Most casinos will match your first deposit by at least 100%, and they will give you free spins to experiment with different slots.
Be aware of the playthrough requirements. Depending on the website's rules, you will need to play with the bonus amount at least 30, 50, or any other number of times. If you don't like these rules, you can still play in the online casino without using the bonus offer.
Check the requirements: do you need to use a promo code, or is the bonus automatically activated with the deposit?
About the Nevada Bingo Halls: Is There an Online Option?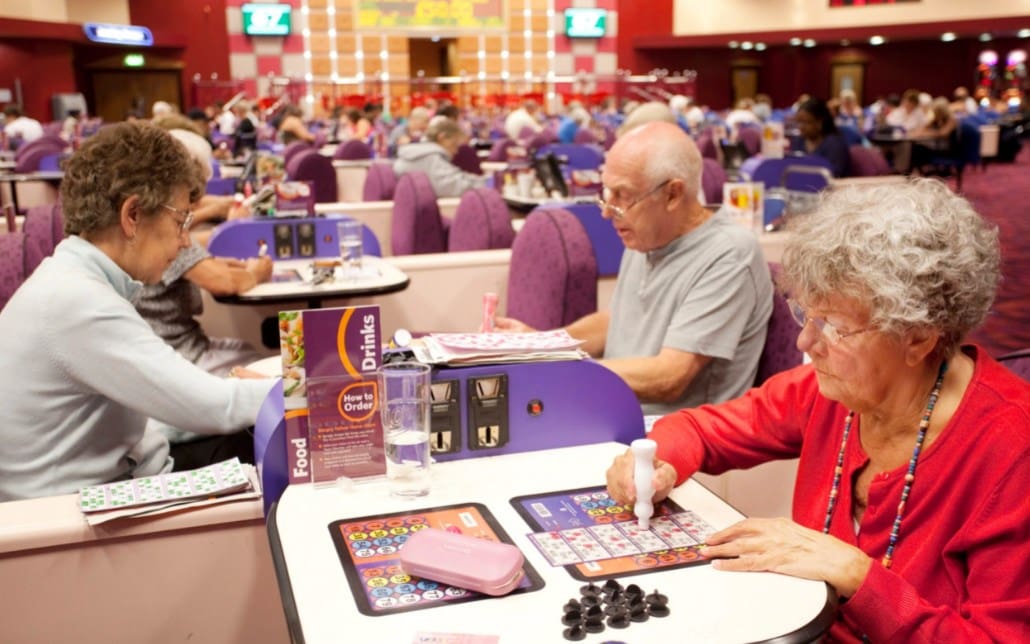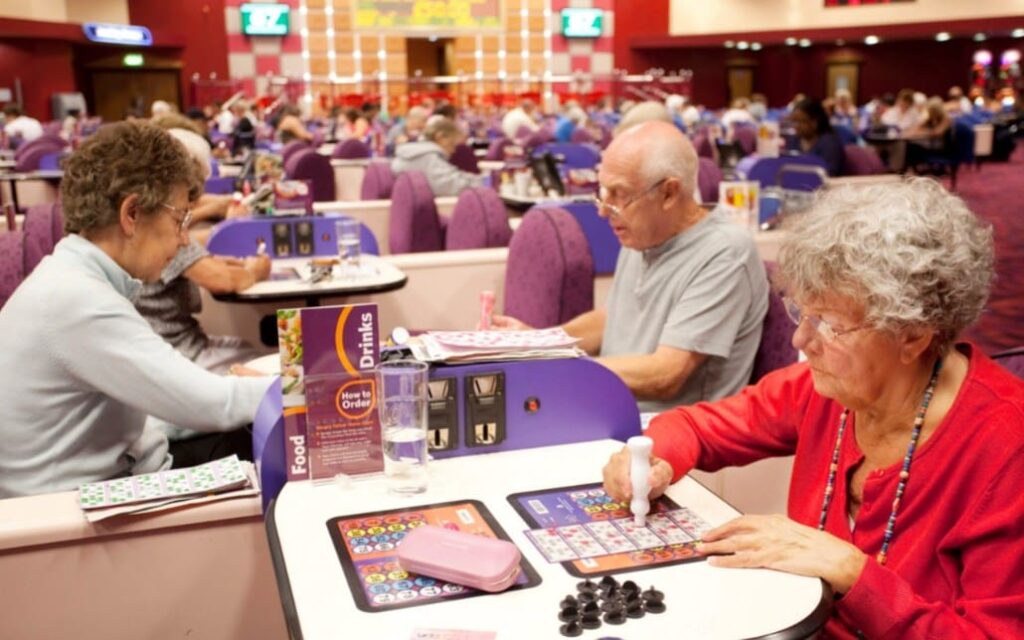 There are many popular bingo halls in Nevada:
Jerry's Nugget Casino
Nugget Bingo
Bingo Room, Las Vegas
Suncoast Hotel & Casino
Palace Station Casino Bingo Hall, and more
As with all forms of gambling aside from poker and sports betting, online bingo is not allowed in Nevada. If you wish to play bingo online and you're located in this state, you can turn to websites with offshore licenses.
Daily Fantasy Sports in NV
Fantasy sports are a new category in the world of online gambling. The U.S. lags behind the world in that department, so Nevada hasn't licensed any operators to provide such services.
The leading providers of fantasy sports gambling are FanDuel and DraftKings. They do not have a license to operate in Nevada.
The interest in this type of gambling grows. We observe the situation and we'll update this article with any changes as they occur.
An Overview of  the Current Gambling Laws in Nevada
The gambling laws in Nevada are stricter when compared to those of Pennsylvania, New Jersey, and Delaware. They allow licensed online casinos to operate with their exclusive offer as long as they offer maximum security for the users.
In Nevada, the laws prevent online casinos with massive offers from operating. This is the state's way to protect its large resort gambling industry. They could be negatively affected by more liberal online gambling laws.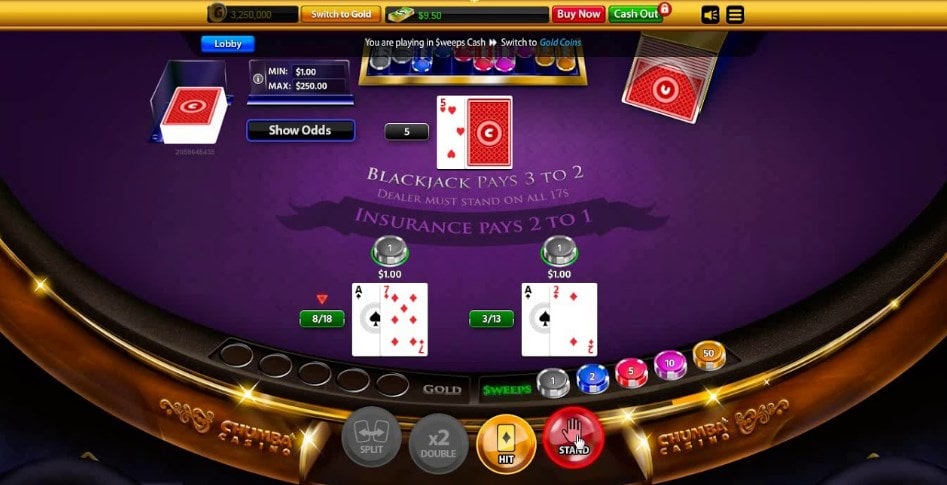 Who Regulates the Online Gambling in NV?
The Nevada Gaming Commission is responsible to regulate brick-and-mortar casinos, as well as online gambling sites.
The online sports betting industry also falls under the jurisdiction of the Gaming Commission. The only difference is that there is only one site licensed for online poker, but sports betting is available through several options.
Are There Any Taxes on Winnings?
Yes, Nevada imposes a tax of 6,75% on winnings from gambling. It doesn't matter whether you win money in a resort or through real gaming online. Your earnings are subjected to taxes.
The Future of Online Gambling in Las Vegas and Nevada
Ever since 2012, with the legalization of online poker in Nevada, we haven't made any progress in this industry. Currently, only sports betting and poker are available in a strictly regulated online environment.
There are no serious hopes for the state to completely legalize online gambling, which turns Nevada-based players to sites with offshore licenses.
FAQ
Is off-track betting allowed in Nevada?

Yes. there are many facilities that offer off-track betting, including Mango's Beach Bar, Riot Racing, The Lodge Tenaya, The Lodge Shelbourne, and more.
Is charitable gambling allowed in Nevada?

It's allowed and unregulated, as long as the total value of the prizes does not exceed $2,500 on a yearly basis. If the raffle prizes value is larger than $2,500 but below $25,000, the Nevada Gaming Control Board has to provide its permission. For any cash prizes above that limit, the organization needs an official license by the Board. If you plan to engage in charitable gambling, make sure to check the organization's qualifications.
If I play online poker in Nevada, will I be playing only with Nevada residents?

No. Players from New Jersey and Delaware play on WSOP.com, too.
Is poker the only casino game I can play online?

The licensed site only offers online poker. If you want to play other games, you can look into casinos with offshore licenses.
Will Nevada allow all online casino games at some point?

Probably. All industries are gravitating to a hybrid online-land format. Las Vegas resorts have a huge influence over the way laws are made, but we'll probably see the day when slots and all table games are available from the comfort of our homes.