Best Online Poker in Nevada
Strong poker ties ensure that Nevada represents internet poker without doubt or question. Poker has been Nevada's heartbeat for nearly 5 decades. Las Vegas casinos host the planet's busiest and highest stakes games. Plus, World Series of Poker is hosted in the state every year.
It came as no surprise that Nevada became one of the first states legalizing online poker in 2013. A subsidiary of Station Casinos opened one of the first Nevada Online Poker Sites, Ultimate Poker. Two other sites that launched ceased operations with online home of World Series of Poker, WSOP.com still going strong.
Nevada is representing online poker's future when you consider it is the first US state to obtain licensing and regulations. A question players ask especially when they are used to land-based play as opposed to online casino poker; is how do we choose a legal online poker site?
While an obvious answer should be looking for licensing other factors are equally important to consider.
The Best NV Poker Sites – How We Test the Best?
Reviewing Nevada Online Poker Sites, we look at more than licenses and pay special attention to factors that will determine your experience. Saving you research we evaluate the best online gambling sites by placing other equally important aspects under the spotlight.
World Series of Poker-Branded Online Poker Site WSOP.com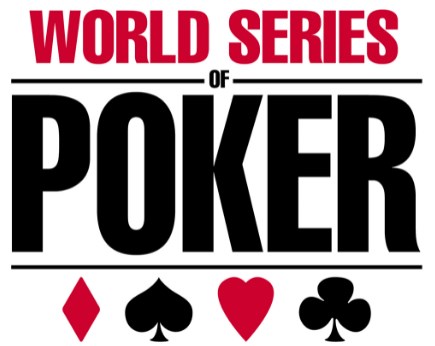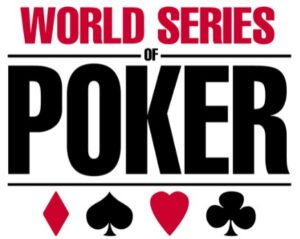 When you have access to World Series of Poker who has an established history and trusted name, you already take notice. WSOP is their official online gambling site where Nevada and US players have the thrill of playing online card games for real money at a licensed betting platform. Significant advantages are offered with World Series of Poker backing that no other poker site has.
It is the only site in the world that can guarantee seats at one of the biggest tournaments, WSOP in Las Vegas – live – not live via casino software, but in person, you can be seated next to the world's best players.
Nevada Online Pokers Welcome Bonuses and Promotions
New players receive a welcome bonus that is split into three parts. The minimum qualifying amount is $10. It is a superior online bonus across all platforms including poker as it takes only $10 and a sign-up to qualify.
First deposit bonus – 100% matching bonus for up to $1,000 + 7 tickets for WSOP Gold Bracelet Freerolls + $5 entry to a Blast Poker Tournament where you can win 10,000 times $5 buy-in.
Poker Tournaments in Nevada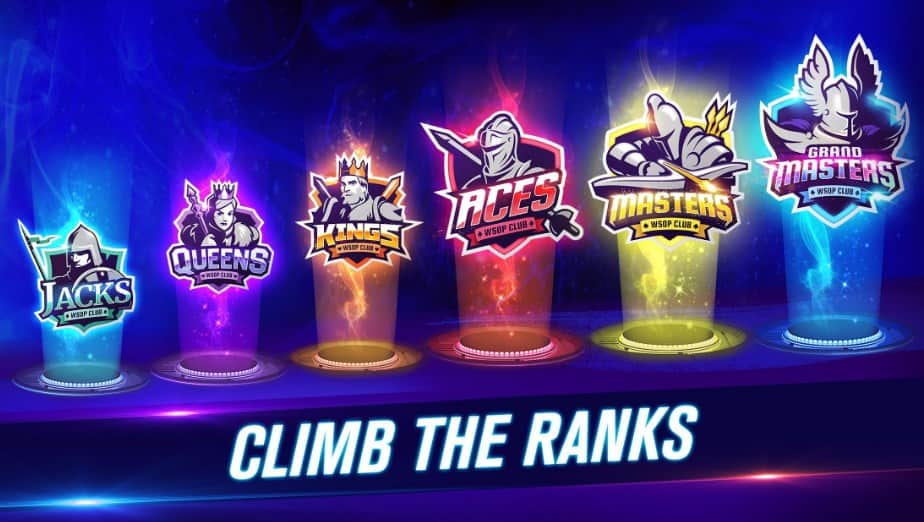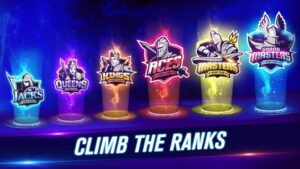 WSOP offers highest cash games and is heavily invested in tournaments. In terms of tournament types, player numbers and numbers, poker tournaments are far above any other. Every Sunday is a $100K guarantee Tournament while it also hosts tournaments that are part of World Series of Poker each year, except that players participate online via the site.
World Series tournaments ranging from $500,000 – $1,000,000 are also at the order of the day with players welcoming such big tournaments.
Smaller events that range from free to $500 buying are played daily while weekends featured prize pools of hundreds of thousands of dollars.
Other freezeout tournaments, super turbos, turbos, knockouts, all-in tournaments, shorthanded events, deep stacks, re-buys, and even team events are hosted regularly.
Each day dozens of tournaments in a variety of formats continue throughout a day.
Online Poker Loyalty Program in NV
New players automatically belong to the loyalty program when they join WSOP. With each participation in tournaments and cash games, players earn 2 points for every $1 played.
Software Developers for Online Poker
The main industry software developer of most legal and top recommended poker sites is 888 Poker. With its own thousands of players, it also developed software for other industry giants including WSOP.com.
Nevada Online Poker Licenses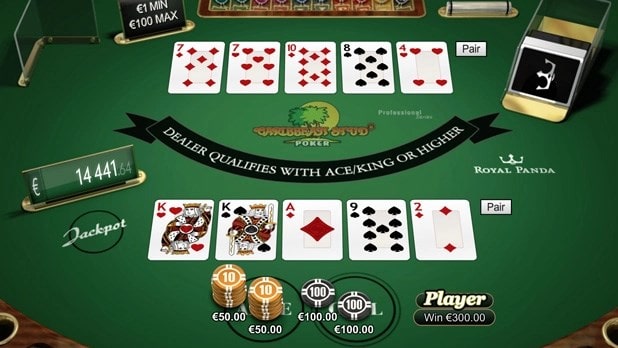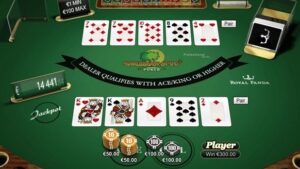 Poker is under Nevada Law through the Gaming Control Board.
Poker variations:
Texas Hold'Em – certainly the top game played globally and even at free games from WSOP. The games changes depending on if it is a tournament or cash game. It is more popular in tournaments with up to 10 players in the game.
Pot-Limit Omaha – if you like Texas Hold'Em, you will love PLO. It is very similar with a few differences. Omaha has a pot-limit which is the big difference and players are also dealt four hole cards whereas you only get two in Texas Hold'Em.
Seven-Card Stud – this popular version has practically removed five-card stud from the poker equation. It is part of WSOP events and at both cash video poker games and tournaments.
Razz – if you have played Stud, then you can play Razz, in fact when you see Razz being played you will mistake it for Stud. It is almost identical with only differences in rules regarding how to decide a winning hand, a player that starts, and who should bring in the action when starting.
Omaha Hi-Lo – here you are challenged again with pots split in two. Two winners for two pots, the player with the lowest hand gets half the pot while the other player aiming at usual higher hand gets another half of the pot.
2-7 Triple Draw – another name it is called is Deuce – Seven where players draw up to 3 times without the need to discard cards if they don't want to. Here the lowest hand wins.
Five-Card Draw – this game was top before Texas Hold'em became the number on. Using a 52 deck allows players to draw new cards from the start by discarding all their cards at once.
Chinese Poker – often played for cash or in tournaments as a 2-4 player game player will receive 5 cards followed by 8 cards. Hands are created in an order of 3, 5, and 5.
HORSE – if you get bored with traditional poker, try Horse. It often played in high-stakes tournaments and high-stakes cash games. It's confusing and difficult since it is a combination of five poker variants. You will play a five-card round or tournament with a hand each eight or better, Hold'Em, Razz, Omaha, seven-card stud.
Badugi – while you will not find Badugi at many Nevada online gambling sites most poker sites will have the low to medium stakes cash card game. Fun to play, you must have the lowest hand containing 4 cards. Here aces are the lowest and you have a chance when you are dealt aces and unlike in other games you do not want high cards or face cards when playing Badugi.
Online Poker Mobile Apps
WSOP has excellent mobile play with native downloadable apps on their website. Software is compatible with Mac, PC, Android, and iOS. Apple players will find the app at Play Store while Android player accesses it via WSOP.com. or from Google Play.
It offers an easy-to-use, fast, and clean interface with a professionalism that you expect from a poker giant. Download and install software to make payments and play real money games. New players will see beginners' tables to familiarise themselves with the app to play card games. It also features a quick seating option where you choose the game type first as well as bet limits and the poker app will automatically choose an appropriate table.
Seasoned players can choose their table by accessing all games. Here all games are listed as well as how many players are already seated at the tables as well as player activity and pot sizes.
Legality Of Poker in Nevada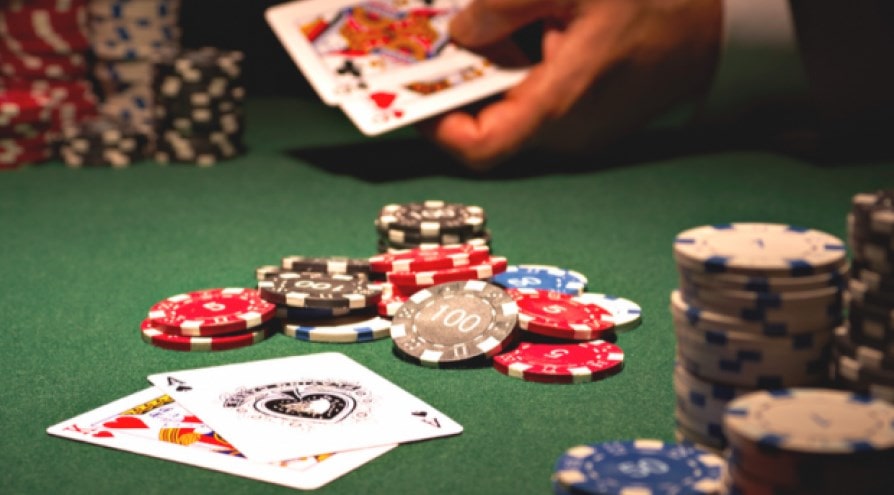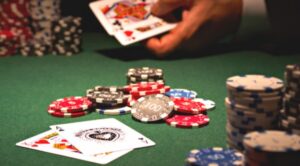 Players who access regulated, state-licensed sites must adhere to Nevada Gaming Control Board (NGCB) rules and regulations. These are set for both players as well as sites. Included are:
A 10 percent maximum rake allowed.
Platforms must verify identification of players.
Portals reserve must be the same as that of combined player funds.
Only one player account allowed.
Playing online poker for real money in Nevada, players must be 21 and older.
Funds cannot be transferred real money play is only allowed by players within Nevada state lines.
Sites must have geolocation software installed.
Offshore real money poker websites that previously allowed US players are not allowed to open sites or allowed to obtain licensing in Nevada due to a bad actors clause which is valid for ten years.
Online Casino Payment Methods
Deposits and withdrawals are straightforward once the software is installed on desktop or mobiles. Five payment methods are accepted.
Deposits:
Paynearme – it has a minimum $10 deposit and $500 maximum within 24 hours. It is available at all 7/11 stores with funds going directly to the online player's account when making a cash deposit.
PayPal – a minimum $10 and maximum $1,500 deposit per day.
Debit & Credit Cards – Discover, Visa & Mastercard accepted at $10 minimum and $600 maximum deposit.
e-Check ACH – easy to follow onscreen instruction that includes the name of the bank and routing number, bank account number. A daily minimum electronic check of $10 with $5,000 maximum single deposit allowed daily.
Casino Cash – players make all payments and withdrawals at casino cages to fund player accounts.
Las Vegas casinos to use include:
Paris Las Vegas Hotel & Casino
Harrah's Las Vegas Hotel & Casino
Planet Hollywood Las Vegas Resort & Casino
Caesars Palace Las Vegas Hotel & Casino
Rio All-Suite Hotel & Casino Las Vegas
Withdrawals:
PayPal, Casino Cash are methods used to make withdrawals.
How To Play Using PayPal Deposits?
If you are looking around for a safe poker room where you know your money is secure, you cannot go wrong with an e-wallet, especially PayPal. Several online poker PayPal sites are available. These include Betway Poker, Ladbrokes, Betfair Poker, 888Poker, Sky Poker, and WSOP.com.
It is as easy a pressing a button and your PayPal account doesn't need to be loaded first. Choose an online poker site, proceed to payments and choose PayPal as payment method. Your account will sync with PayPal and you can continue to make a deposit and follow the prompt to authorize the payment. You will complete the transaction on the site.
Where Can I Play Poker Live in Nevada?
There might not be a state more associated with gambling and poker than Nevada. Long before fabled resorts and waves of tourism to Las Vegas, legal gambling from the 1870s and up laid the foundation for Nevada to be the world's gambling epicenter. As one of few states with licensing for online gambling only online poker and sports betting is legal.
Players with money to gamble who do not want to play poker online have plenty of options. State-wide is over 580 tables with 62 rooms all the way to Reno with Clark County claiming the most players. Out of 62 poker rooms, 38 of these are in Clark County.
History of Nevada Online Poker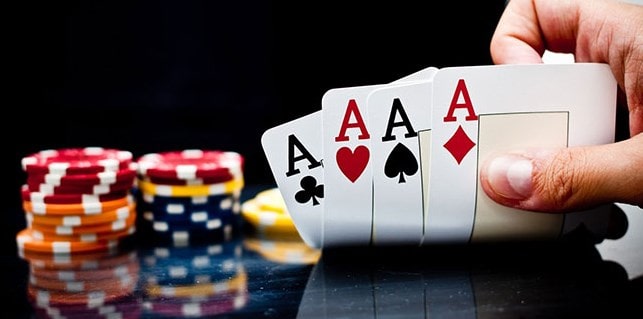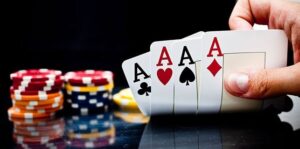 In a Nevada online poker overview, it is evident that it is a game that persisted through dedication and persistence from industry leaders and US player's desire to gamble. When the WSOP title holder of 2003 was non-other than a Tennessee resident, poker broadcasting on TV went through the roof. Chris Moneymaker won $2.5 million while the world watched and US government tried everything to control the market.
(UIGEA) Unlawful Internet Gambling Enforcement Act was passed in 2006 which forced US banks from processing gambling transactions. Many operators were forced to remove themselves from operating in the US. However, popularity continued with giant poker rooms persisting to keep the game available in Nevada.
Two years before passing of the gambling act, top executives from the world's best poker sites including Full Tilt and PokerStars were charged with illegal gambling charges and money laundering by the Department of Justice. This was all that was needed to close doors completely to America's online poker.
Gambling lovers persistently tried and in 2011 when it came to light that sports betting falls under the Federal Wire Act, doors to casino sites and online poker were beginning to open again.
On February 21, 2013, online gambling in Nevada became officially legal and regulated. Assembly Bill 114 was signed into law by Gov. Brian Sandoval. It came after legal opinions were released that only sports betting fell under Federal Wire Act.
What poker industry in Nevada needed was authorization to get online operating licenses. The state of Nevada is after all one of the heaviest hitters in respect to gambling opportunities with a state-wide spread of wealth.
With a bill passed at the beginning of 2013, first online poker site in Nevada launched two months later. Ultimate Gaming was first to launch and not long after that WSOP who launched their own online gambling platform in September 2013. A few months later in February 2014, two more opened their online poker sites; South Point Casino and Real Gaming.
The stable and strong gambling industry leader in the brick-and-mortar poker world, WSOP was the only one to remain standing. Real Gaming and Ultimate Poker both failed before the end of 2014.
Read more about legal online gambling and betting in Nevada:
FAQ
Is it legal to play online poker in Nevada?

Yes, with the passing of the bill in 2013, gambling with real cash is 100% legal.
Do poker sites accept PayPal, Paynearme, Skrill?

Yes, you can use Skrill, Paynearme, PayPal and several other methods.
How to play with bonuses?

Register a players account and make a first deposit which opens the door to several welcome bonuses. While you get a matching welcome bonus, you have to use real money before you can access bonus funds.