Golden Nugget Sportsbook Review - Bet Legal in Nevada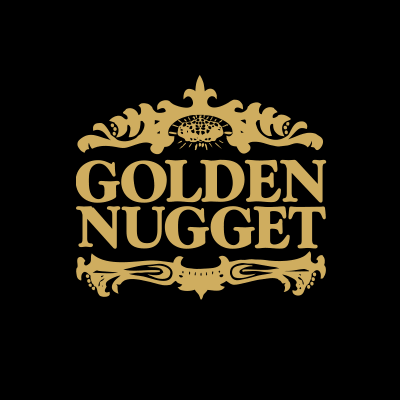 $100
Pros
+

Long-standing reputation and over 70 years in the gambling industry
+

A wide variety of sports and games available, including horse racing
+

Plenty of betting options and the ability to place live bets
+

A comprehensive platform equipped with mobile compatibility
+

Two apps, one each for iOS or Android users
+

A welcome bonus and daily promotions
+

Secure face-to-face banking and easy transactions
Cons
⨯

There are a limited number and type of bonuses available
⨯

Players must be on location when depositing or withdrawing their funds
⨯

Only cash or chips is accepted, no option for other currency at this time
The Golden Nugget has been a longtime staple of Las Vegas. Since its founding in 1946, the casino and sportsbook has seen tremendous periods of growth, marked by renovations and revolutions in gambling. Today we're providing you with a Golden Nugget Sportsbook review where we cover the games, bet types, and perks of this platform.
Best Betting Sites to Win!
The casino has been a landmark of Fremont street in Las Vegas, Nevada, but it also has a partner casino located in Atlantic City. New Jersey residents and visitors are able to enjoy many of the same exciting games and benefits as Nevada residents.
The mobile betting application was released in January 2017 to gave players even more access to their favorite form of entertainment. Read on to learn more about one of the best independently operated sportsbooks in the gambling industry.
Games Available on the Golden Nugget Platform
If you've been searching for a Nevada online sports betting website with diverse gaming options, look no further than the Golden Nugget Sportsbook. There's a massive selection of choices across their platforms and at the brick-and-mortar casino. Here's the current list of games that players can place real money wagers on:
Football
Baseball
Hockey
Soccer
Golf
Tennis
MMA
Auto Racing
Horse Racing
Greyhound Racing
Cycling
Cricket
Rugby
Aussie Football
Players can also bet on basketball, with an exception. The owner of the Golden Nugget franchise also owns the Houston Rockets NBA team, so events involving his team are not available for wagering. With that said, Euroleague games and college basketball games are still part of the action.
While this sportsbook offers all the standard games, it's nice to see that they offer a more extensive list than many other legal sports betting sites. Not only can you wager on horse racing and cricket, but you can even place bets each time the Academy Awards are held. There's something to satisfy every taste at the Golden Nugget Sportsbook.
How Does Golden Nugget Sports Book Sports Betting Work?
Gambling through the Golden Nugget Sportsbook is a straightforward, simple process that involves only a few steps. It takes almost no time at all to get set up and begin betting online or in person.
Set Up an Account
This is covered in more detail in the next section, but you'll need to set up an account first. Doing so gives you access the wide variety of games and ensures you have the necessary funds to begin wagering.
Sort Through the Game Selection and Place Bets
Decide which games, matches, tournaments, or race you are interested in betting on. Next, place your bets in person or through the mobile sportsbook application. A betting bookkeeper reviews your bets (onsite or virtually) and asks you to confirm your wagers.
Win Real Money
If you're lucky or have your finger on the pulse of your sport of choice, you may walk away with some seriously big winnings. The Golden Nugget Sportsbook even allows players to bet on many games while they are in play. You can enjoy the action at the physical sportsbook – which boasts the most TVs per area in Vegas – or wherever you are in Nevada and adjust your bets accordingly.
Like all Nevada gambling sites, you must be within the state in order to place bets. If you are using the mobile sportsbook app, it will automatically lock if you leave the state. This helps the Golden Nugget Sportsbook make sure everyone stays safe and accounted for while following US betting restrictions.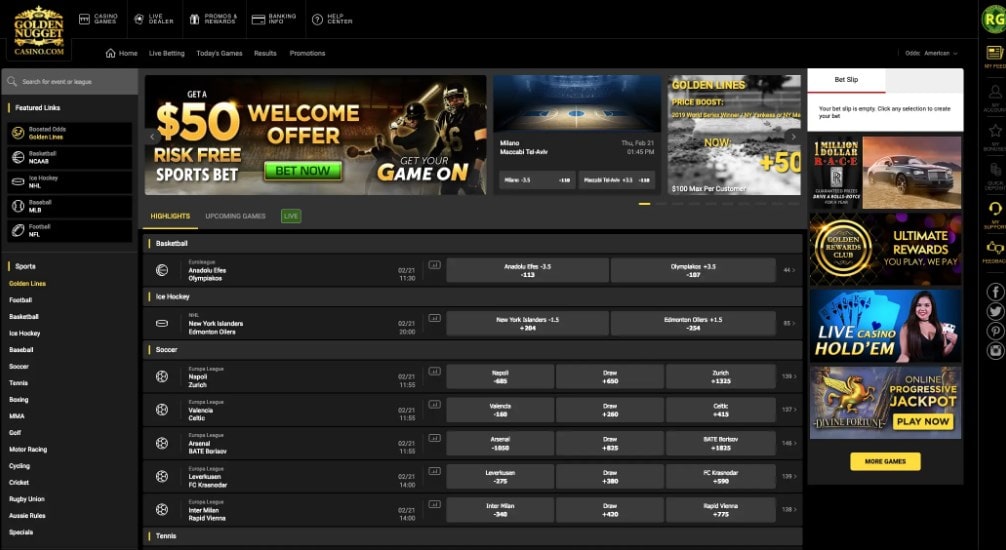 Set Up an Account at The Golden Nugget Race
Before you can get in on all the action, you'll need to provide some information and make a deposit. There are a few easy steps to create an account. First, you'll need to provide basic information, including your name, address, date of birth, contact info, and the last four of your social security number.
Next, you'll provide a government-issued ID (such as a driver's license) for them to scan. You'll also need to fill out a short W-9 form, as required by law. All that's left is to make a deposit before you can begin placing wagers.
Your initial deposit needs to be a minimum of $100 to establish your account. This is payable in cash or chips and becomes immediately available for use. Subsequent deposit minimums are $50. Once you're signed up for the account, you can choose what kind of sports bets you'd like to place.
Wagering Options and Golden Nugget Sportsbook Odds
With a great game selection comes great wagering options. In addition to allowing high-limit wagers for valuable patrons, there are a multitude of sport bet types that players can place.
Future betting (based on the predicted outcome of a larger event, such as a season win)
Point spreads (the difference in totals)
Parlays (a combination of conditions; this Sportsbook includes a unique parlay boost)
Over/under totals (play against the Sportsbook's predictions)
Teasers (bet on the lesser outcome)
Money lines (specific to a player and whether they win or lose)
Proposition bets (odds of a specific event occurring).
In addition to the variety of choices, the Golden Nugget Sportsbook provides an additional perk. New players are eligible for a no-risk first bet in the amount of $100. This and other bonuses are covered in more detail later.
Golden Nugget Sportsbook App Options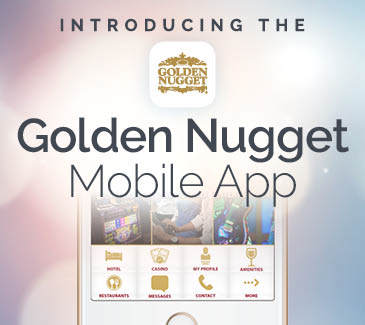 As the landscape of gambling platforms has changed and progressed, there has been an increased demand for more convenient options. The Golden Nugget Sportsbook certainly met that demand by creating easy ways to access sports betting apps.
You can check at their website platform, which is one of the best online betting sites available. This can be done through mobile browsers or desktops/PC browsers. There is also a version of the mobile betting app for iOS and for Android. These are compatible with all smart mobile devices, such as phones as tablets.
Like several other great mobile betting platforms, the Golden Nugget Sportsbook relies on Miomni software. Their software is user-friendly and attractive, making it easier than ever to game on the go. Furthermore, if you enjoy the sportsbook and casino, both accounts are linked through the application to simplify your access to entertainment.
How to Install the Golden Nugget Sportsbook App
Installing the app on your devices is a straightforward, easy process. If you are an Apple user and have an iOS smartphone or tablet, you'll need to locate the Apple store on your device. From there, search for the Golden Nugget NV Sportsbook. Simply click the install button to download the free betting app, and you're all set.
Android users will follow a different process. Instead of access the Play store, head over to the Golden Nugget Sportsbook website. Click on the Casino tab, then scroll down until you locate the icon for Race & Sports Book and click it. On that page, there will be a link labeled Download for Android. Follow the onscreen instructions to successfully download the betting app to your Android device.
Golden Nugget Sportsbook Betting Bonuses
We've found that establishments with generous welcome bonuses are geared toward satisfying their customer base. They want to entice and retain loyal players by helping them maximize their buck with coupons or an occasional promo code. That said, it's much easier to find lucrative packages in casinos than it in sports betting.
Where some casinos platforms offer a no deposit bonus code, sport betting promotions are dependent on a deposit (if they exist at all). This sports betting platform does have a nice promotion for newcomers.
The Golden Nugget Sportsbook bonus guarantees $100 risk free bet on your first settled bet. Additionally, there are a couple of promotions available at all times. You can use their daily bonuses, called Golden Lines, to boost your bet. The unique parlay boost is also available each day.
Loyalty Program and Rewards At Sportsbook App
At this time, the Golden Nugget Sportsbook does not have a loyalty or rewards program that includes the Sports Book. They do offer a 24K Club loyalty program for casino gamers, and we hope they fully integrate sports betting soon.

Banking on The Golden Nugget Platform
Lastly, we reviewed the banking options available at the Golden Nugget Sportsbook. We understand the importance of ease and professionalism when making deposits and withdrawals. This sports betting platform mostly hits the mark.
When you're ready to deposit funds, you'll need to be on location. You can use cash or casino chips to add money to your account at the cashier. If you're setting up your account for the first time, you'll need to add $100 to initiate a balance. You can make subsequent deposits in $50 increments.
Here are different maximum limits on each sport. However, if you're looking for higher limits, the Golden Nugget Sportsbook encourages you to contact a supervisor to discuss raising your betting limit. They are happy to oblige for valued customers in most circumstances.
Withdrawals also require you to be in the brick-and-mortar location and work the same way. You can cash your earnings with a cashier or turn them into chips for play on the casino side. Transactions can only be made by the account holder, who will have to present a valid ID.
Requiring face-to-face banking certainly removes the uncertainty and security risk that can occur when using credit cards, for example. That said, it would be more convenient if gamblers could deposit and withdrawal in the online betting app, the way they're able to for casino games.
Conclusion
The Golden Nugget's reputation as a high-end, comprehensive sports betting platform is well earned. Although there are a couple of drawbacks, including their limited bonuses and transaction options, there are far more perks to playing the odds under their roof. Not to mention, many other area sportsbooks have the same limitations and none of the perks.
When placing your sports bet, you can be sure to find an incredible game selection and easy methods to enjoy your entertainment. Bet wherever you are in the state and enjoy the thrill of wagering and winning real money.
Choosing the right sportsbook is a complicated process that requires you to check different platforms before you start playing. Fortunately, we prepared all information in our reviews, so it is highly recommended to read these articles to learn more about other websites in the US (NV) and pick up the best one:
FAQ
Is Golden Nugget Sportsbook Safe?

Absolutely. The Golden Nugget Sportsbook is a safe, legal, and licensed casino operating out of Nevada. They are required to uphold fair practices and protect your information. Additionally, because all transactions are conducted in person with cash, there's no risk of anyone accessing your private information.
How does Golden Nugget payout?

The Golden Nugget casino pays out winnings in a different manner than the sportsbook. Casino gamblers can use a variety of card and electronic option. This includes Visa and MasterCard, as well as Skrill, Neteller, and PayPal. Players who win chips can deposit them into their sports account.
How does Golden Nugget sportsbook payout?

Payouts at the sportsbook are completed face to face. There are no electronic options available, and card transfers are not supported at this time. Instead, you will receive cash or chips to use in the casino.