The Best Wynn Sportsbook Nevada Review & Promo Codes for 2021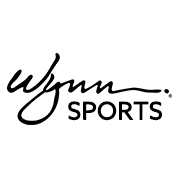 Screenshots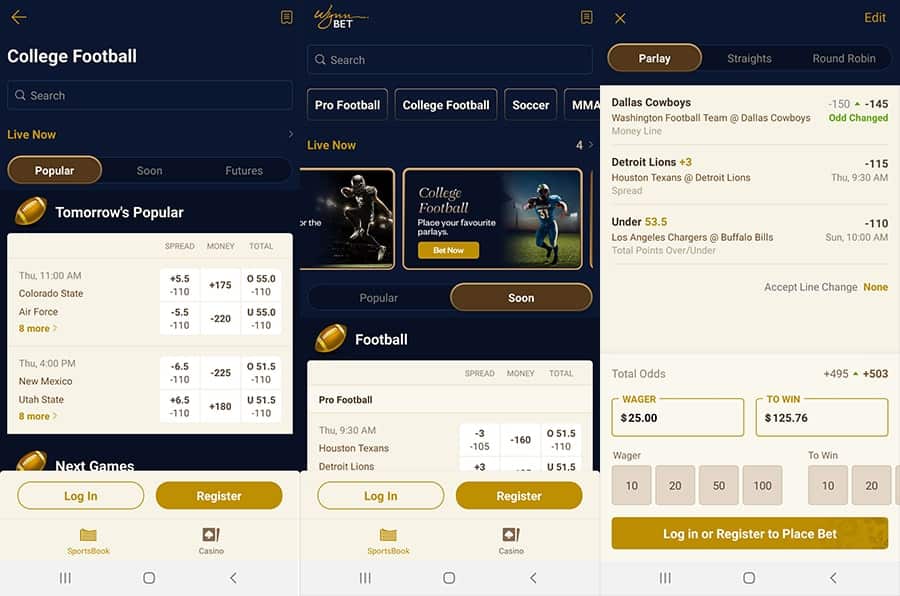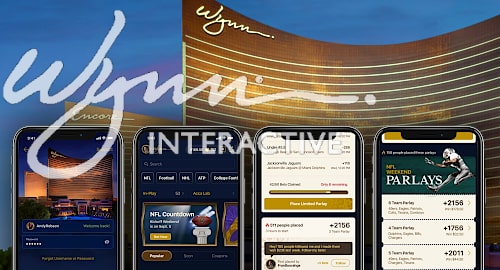 Today we're providing you with a Wynn Sportsbook review. This popular sports betting platform has only grown in notoriety for the last few years. It's become one best online betting sites due to its wide game selection, and because it offers one of the best wagering apps in Nevada.
Check Out These Sportsbooks for the Best Betting Experience
The Wynn Casino was first established on the Las Vegas strip in 2005, and it expanded its offerings in 2016 to include their infamous Sportsbook. They released an app at that time, which has been continuously updated and expanded. There are now more games and options for convenience than ever before. Read on to learn more about this premier Nevada sports betting platform.
Best Games at Wynn Casino Sportsbook
Professional sports bettors understand the importance of game selection. Beating the odds to earn real cash is exciting, especially when can you win on tournament games. That's why Wynn has an expansive list of choices. Here are some of the options available, including their tournaments:
Pro baseball – World series and playoffs
Pro basketball – NBA final and playoffs
Pro football – Superbowl and playoffs
Soccer – International leagues available
Tennis – Grand slam odds
Hockey – Stanley Cup and playoffs
Boxing – Major fights available
UFC and MMA (Mixed Martial Arts)
Auto racing – Sprint Cup
Horse racing
Golf
Their game selection has been updated several times before, and they may continue to expand in the future. Horse racing has a special set of terms and options that are available in full detail on the Wynn Sportsbook betting website or on location.
How to Start Bet on Wynn Sportsbook Betting App?
When you're ready to get started, it's fairly simple to place a bet. Per USA betting laws, you must be within the betting area to play. In this case, you'll need to be within Nevada to access online gaming, like other NV sports betting apps.
Online betting allows you to view matches and place bets with money loaded in your account. You can access live scores and see upcoming games from any location. The same variety of betting options and games are available to you while online.
You'll be automatically enrolled in the Red Card loyalty program to start earning points. Minimum bets start at $5. If you're a high roller looking to place high-limit wagers, we recommend you contact a supervisor. They are willing to allow high-limit wagers for valuable customers.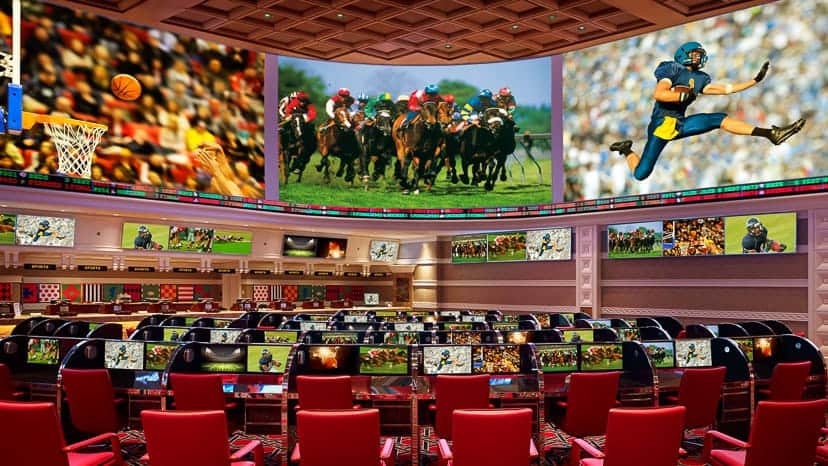 Playing Wynn Sportsbook Odds
Are you ready to begin playing? You have your pick of different betting options. Whether you're on location or enjoying one of the best sports wagering apps, betting can only take place during Wynn Sportsbook hours — currently 8am to 11pm. This way, the betting bookmaker reviews bets in person or virtually. Here are the betting choices available:
Futures – bet on the outcome of a big event, like the season or a tournament
Over/under totals – play against the sportsbook's prediction
Moneyline – bet on a specific player to win or lose
Parlays – combine multiple conditions into a singular bet
Teasers – bet on the lesser outcome
Point spread – guess the point difference in a match
Proposition – bet on certain events occurring within a game
The variety available is part of what makes this better than other Nevada sports wagering apps. You'll be sure to find a great way to enjoy your favorite matches and tournaments while winning real money.
Wynn Sportsbook Mobile Sports App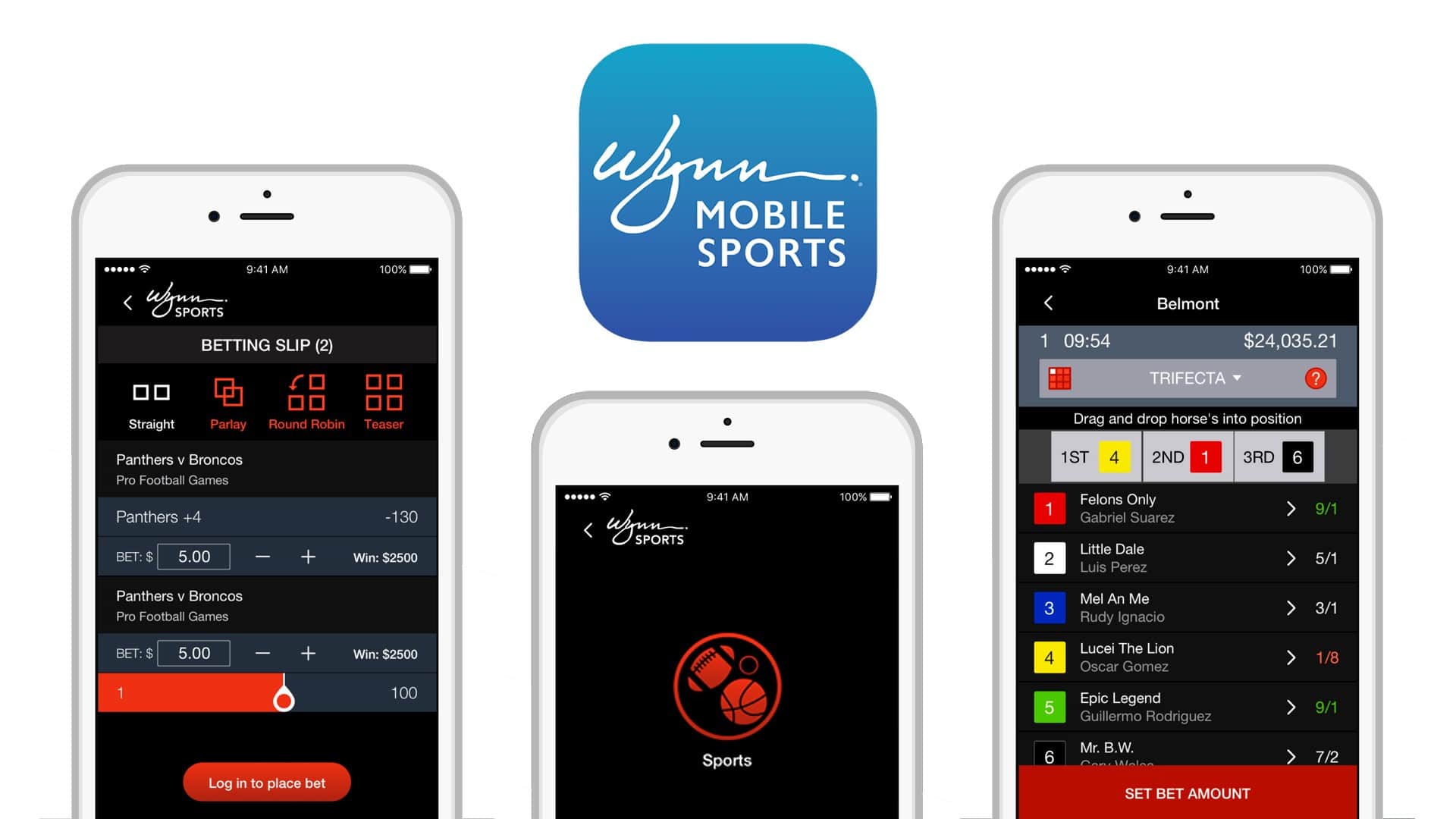 Wynn Sportsbook has been one of the most popular casinos in Nevada gambling and now customers can enjoy one of the most famous sportsbook in Reno at the touch of a button.
The sports betting app is available across all mobile devices. Whether you prefer Apple or Android, a phone or tablet, you can access the best of legal sports betting sites with the Wynn Sportsbook betting app. The sports software is provided by Miomni Gaming, which supports other well-known establishments like Treasure Island and Westgate.
Wynn Sportsbook Bonus Offers
Welcome packages and introductory offers are a great way for businesses to entice and reward new customers right off the bat, and it allows newcomers a way to explore what's on offer. That said, there are no betting bonuses currently available at Wynn Sportsbook. However, there are other long-term reward options available, which we discuss in the next section.
Loyalty Program and Reward Options at Wynn Sportsbook Platforms
In lieu of a welcome package, all new patrons are enrolled in Wynn's Red Card program when they fund a sports betting account. This tiered loyalty program allows you to begin earning points with your first deposit. It also bridges between the sportsbook and the casino, so if you gamble on both sides, you'll receive twice the action.
Redeeming your betting points allows exciting opportunities throughout the resort. You can gain access to exclusive room rates, free concerts, discounts on dining, special invitations, and free spins on slots.
Banking With the Wynn Sportsbook App
All deposits must be made on the premises of the brick-and-mortar casino, which is a common practice for establishments that allow sports betting.
The minimum deposit for Wynn Sportsbook is $100, to begin with. Subsequent deposits start at a $50 minimum. Credit cards are not accepted at this location, though there are a couple of different options to pay. These are cash, casino chips, or cashier's check. Once you've made a deposit, the funds show up immediately in your Sportsbook account.
Conclusion
Thank you for reading our Wynn Sportsbook review about why Wynn has become such a popular choice for sports bettors in Nevada gambling. Between their wide game selection and flexible betting options, there is no shortage of entertainment at your disposal.
The sports betting app is handy to make bets without constantly walking back to the Sportsbook counter. You can enjoy everything the resort or state has to offer in the most convenient way possible.
We hope that information from this article was helpful but, if you still have any doubts, do not hesitate to check other reviews that we prepared for you. There are a lot of options on the sportsbooks market in the US (NV), and you can be sure that we choose only the best ones for you:
FAQ
Is Wynn Sportsbook safe?

Absolutely. Wynn Sportsbook is a legally licensed and operated establishment in the state of Nevada. Like all USA-based gambling platforms, they require your ID and w-9 to help protect your security. Their on-site deposit requirements ensures no one can steal your credit card information.
What states allow Wynn Sportsbook?

This wagering establishment in only available within the state of Nevada. When using the app, you must permit it to access your location. You can place bets anywhere within the state, but you cannot access outside of Nevada state lines.
How does Wynn Sportsbook payout?

To claim your winnings, you'll need to head to the casino. A cashier can help provide you with chips or cash out your earnings.
How do I use my Wynn Sportsbook bonus?

When you've earned enough points through the Red Card loyalty program, you'll receive an e-mail disclosing specific terms for each offer. It will tell you how to redeem your points for exclusive entertainment, room rates, dining prices, and more.