Treasure Island Sportsbook Review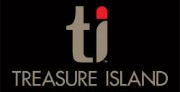 Pros
+

One of the most trusted names on the Vegas Strip
+

Over two decades of experience
+

Huge range of markets
+

Safe in-person withdrawals and deposits
Cons
⨯

Lack of welcome/sign-up bonus
⨯

High minimum deposit required
Screenshots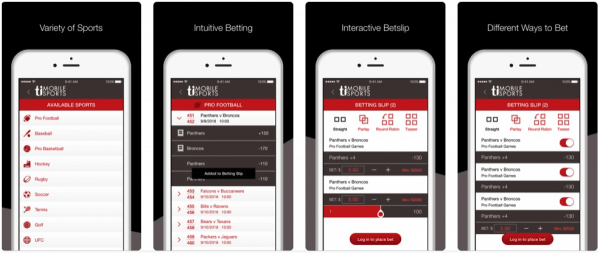 In this Treasure Island Sportsbook review, we will take a detailed look at everything the sportsbook and the Treasure Island Sportsbook betting app have to offer and tell you how to bet on Treasure Island Sportsbook, one of the top Nevada gambling sites.
Best Sportsbooks for Online Betting!
Treasure Island is one of the best-known names on the Las Vegas strip. The physical casino and sportsbook for Treasure Island are located on the strip and opened in 1993, they have since managed to establish a presence online and have also established themselves as major players in the app market.
Their mobile betting site and app, special bonuses, deposit and withdrawal methods, and many other factors will all be covered in this Treasure Island Sportsbook online review.
Sports Available at Treasure Island Sportsbook
If you want to place a bet on Treasure Island Sportsbook, then you're in luck. The sports betting site has a huge range of sports for punters to wager some cash on. The site's sportsbook selection is an embarrassment of riches, not just of American sports but also of popular international sports and leagues as well. We will take a look at some of those in this Treasure Island Sportsbook review.
As well as popular American sports divisions like NFL, NBA, MLB, and the NHL. Treasure Island Sportsbook also offers markets on more niche sports like NASCAR, boxing, golf, tennis, Formula 1, and MMA federations like UFC. It also offers some of the top soccer divisions from around the world, including the likes of the Premier League and La Liga and big events like the super bowl.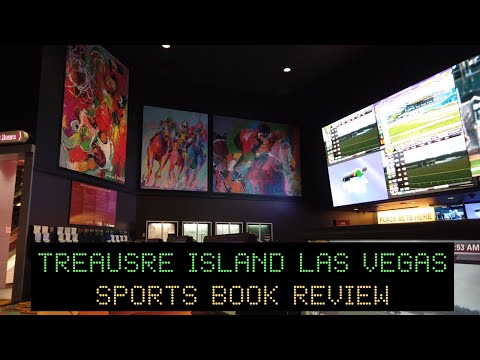 How Does Treasure Island Sportsbook Work?
If you want to know how to bet on Treasure Island Sportsbook, then we've got you covered in this section of the Treasure Island review.
One of the biggest reasons for the continued success of Treasure Island, not just as a sportsbook, but also as a casino, is the variety that it has to offer its customers.
As a company, they offer not just a range of sports betting options, but also a range of great casino and table games. They have also managed to streamline their betting process effectively on their betting website and app, making it one of the easiest sportsbooks to use in Nevada.
On top of that, they also have a range of different bets you can place on their markets. They don't just limit their markets to win bets; instead, you can place everything from spread bets to future bets on a range of different markets. They also tend to get their odds out before many of their competitors in the city.
How to Start Betting With Treasure Island Online Sportsbook
Before you place any bets with Treasure Island, you are going to have to open a betting account. To do this, you will have to visit Treasure Island Sportsbook in person. Their store is located on Las Vegas Boulevard.
Opening an account once you are there is a very easy process. To open it, you will just need to make sure you take a government-approved form of identification (ID card), so either your driving license or passport and then your social security number (SSN).
Once your betting account is open, you will have to make your first deposit of $100 or more in order to start being able to bet on their online site or mobile app.
Treasure Island – Bet on App Via Mobile Phone
As we have mentioned in this Treasure Island review, Treasure Island Sportsbook betting app, or TI Sports online app as it is often referred to, is one of the best mobile apps available for Nevada based sportsbooks. Their mobile betting site is available for use on both Android and iOS operating systems and works on most popular browsers, including Google Chrome and Safari.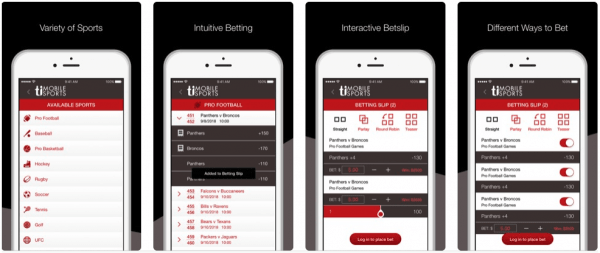 They also have a mobile app, which is available for download on both iOS and Android operating systems. The sports betting app and mobile site have both been perfectly optimized to provide an excellent experience on both mobile phones and tablets.
How to Download the Treasure Island Sportsbook App?
Downloading their app is straightforward. If you are an iPhone or using another Apple product, you can download their sports betting app directly from Apple's App Store. All you need to search for is 'TI Mobile Sports' to find their app. Downloading the software should take a matter of seconds, and then you can start your Treasure Island Sportsbook betting.
If you are an Android phone user, then you will need to download their betting app directly from Treasure Island Sportsbook's Website. If you need any help doing so, you can reach out to a member of the site's customer service team. Be sure to check if you have downloads from third-party sources enabled on your mobile settings.
It should be noted that in order to download their betting app, you will require Android version 2.4 or higher, and iOS version 8.2. You will also need to have a Gmail/Google account in order to access the Android version.
Treasure Island Sportsbook Latest Promo and Bonuses
Unfortunately, Treasure Island Sportsbook doesn't offer customers any sort of welcome bonus when they sign-up for their sports betting website or app.
They also do not run any regular or ongoing promotions. Despite this, you will find advanced odds available for specific events from time to time, and the site still offers some of the most exciting and generous odds on the market. They will also run the occasional Treasure Island betting bonus promotion for big sporting events. In these cases, you should keep an eye out of for the latest Treasure Island Sportsbook promo codes or bonus codes. Some of these may also be no deposit bonuses.
Treasure Island Loyalty Program
Treasure Island mobile sportsbook and app do not have their own loyalty club dedicated just to those sites, but Treasure Island as a company does offer a loyalty program for its customers.
The Treasure Island Las Vegas Players Club Rewards Program allows customers in a physical casino to collect points from any bets that have been made. These points can lead to bonuses such as free shows at the casino and hotel and special invitations to casino tournaments and to concerts in Las Vegas. You may also be able to get exclusive parlay and teaser cards when you have signed up for the account.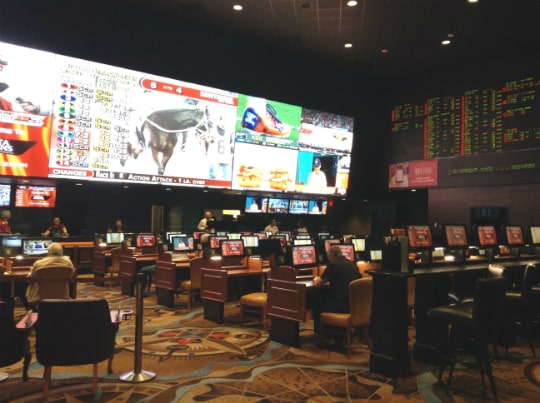 Treasure Island App's Payout Speed
In this part of our Treasure Island Sportsbook review, we will explore the deposit and withdrawal banking methods that are available when you are playing on their betting site or their mobile app.
Depositing and receiving your money with Treasure Island Sportsbook online or app is very quick. This is because all transactions must be made in person at the bricks-and-mortar sportsbooks in Las Vegas.
Banking and Withdrawal Process at Treasure Island Sportsbook
Both deposits and withdrawals at Treasure Island Sportsbook must be made at the sportsbooks' physical location on Las Vegas boulevard. This is the way many online sportsbooks and apps will do business in Nevada due to restrictions put in place under state law to deposit cash at a sportsbook or a casino.
Making these payments in-store, however, ensures that your money will safely arrive in your betting account. To make the deposit or withdrawal, you will need to take a government-approved ID and your social security number to the store with you.
Once at the store, you can make the deposit using either cash, debit card, or a prepaid debit card. The minimum amount you can deposit at the store is $100, which can seem a little steep. There are no charges made when you make this deposit, though.
Due to the nature of the online casino and the deposit and withdrawal methods, all of your deposits and withdrawals must be made in USD.
Summing-up
Treasure Island Sportsbook is one of the oldest and most trusted names on the Vegas strip, and they know what their customers want. The site provides an incredible array of markets for punters to bet on, as well as excellent customer support, as you can see from this Treasure Island Sportsbook online review.
As we have also explored in this Treasure Island review, their sports betting mobile site and app are second to none in Nevada, and they are constantly finding new ways to keep ahead of their game.
We hope that information from this article was helpful but, if you still have any doubts, do not hesitate to check other reviews that we prepared for you. There are a lot of options on the sportsbooks market in the US (NV), and you can be sure that we choose only the best ones for you:
FAQ
Is Treasure Island Safe?

Treasure Island is one of Vegas's oldest sportsbooks, and it hasn't earned its reputation for nothing. Their site always puts its customers' safety and well-being before anything else as well as offering excellent betting online options.
What is the Treasure Island?

Treasure Island is a famous hotel on Las Vegas's strip. Inside, it contains one of the most luxurious and popular casinos in all of Las Vegas. At Treasure Island live, you can not only place sports bets and play table games, but you can always enjoy some of the more luxurious things that Las Vegas's iconic strip has to offer, including live performances and music.
What states allow Treasure Island?

Currently, the sportsbook is only licensed for use in its home state of Nevada. This means to create an account with Treasure Island, you will need to have a residence in the state. It is one of the many legal sports betting sites in Nevada.
How does Treasure Island payout?

As we mentioned earlier in this Treasure Island Nevada review, Treasure Island makes all of its payouts in person. To withdraw your funds, you must head to their physical location and make a request for your cash. The money will then be paid out to you on the spot.