Review of WSOP Poker Room in Nevada
When it comes to naming the best casino games, poker always tops the list. It is a common casino card game that you can find in every casino room. With the inclusion of online gambling, the popularity of poker skyrocketed in no time. People are now able to play their favorite poker games without the need to visit land-based casinos. There are plenty of tournaments that make poker games even more exciting for the players. World Series Of Poker is one such tournaments that began in Las Vegas in 2004. It was sponsored by Caesars Entertainment. There are many events included in it that makes it entertaining. In 2020, it had 101 events that included the best poker variants. There are different poker rooms for WSOP that have been established to take the poker experience to the next level.
Without further ado, let's get into the NV WSOP poker room review.
How Can You Start Playing WSOP in Nevada?
Before you lookout for the best opportunity, it is essential to understand the legal formalities. You need to be at least 21 years old in order to start playing WSOP. You can visit the WSOP poker rooms directly in Nevada or download the WSOP Android app or iOS app. The online gaming company 888 has partnered with Caesars to develop the best-in-class software. Playing World Series Of Poker in the state is as easy as it can be. First, you need to sign up at the poker platform. Enter all your basic information for sign-up and create a unique password and username. Now you need to select the country of residence and provide a security question to protect your account. At the time of sign-up, don't forget to use promo codes that will help you land rewards. After completing all the processes, you can start playing the WSOP tournaments and mount up your rewards.
WSOP Promos and Bonuses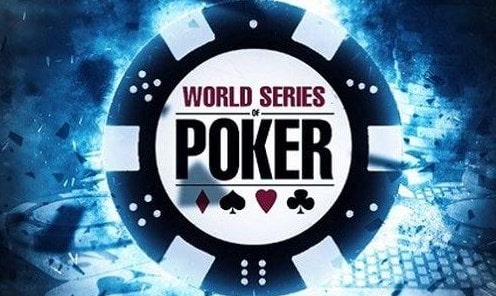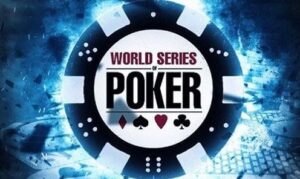 The best thing about gambling online is that you will always be treated with different forms of promotions and bonuses. World Series Of Poker also has plenty of tempting rewards for the players. Here are the details regarding the promos and bonuses that you can expect on this amazing poker platform.
Promos
There is a real money promo at WSOP.com where you just need to use the code Get10 to get $10 credited to your poker account. It is an amazing promotion that you can avail of without any deposit. This promo also comes under the no deposit bonus of the poker platform.
Bonuses
There is an exciting reward for all the new players. The welcome bonus is a 100% deposit match bonus up to $1000. For instance, you need to deposit $20 in order to get $20. So, if you deposit $1000 into the account, to get $1000. Unlike other poker platforms, you don't need to meet the wagering requirements; instead, accumulate APPs to withdraw the amount. APPs or Action Player Points, and players have to bag maximum APPs within 90 days to withdraw the deposit bonus. The bonus is incremented in installments of $5. Whenever you hit 50 APPs, $5 will be released from your account. No bonus fund will be available for withdrawal if you do not earn any APPs.
VIP Club and Rewards Program Offering by WSOP
A WSOP poker room is incomplete without a loyalty program for all the consistent poker players. World Series Of Poker NV rewards the players who are consistent on the platform. The VIP club has been named the Action Club wherein for every 2 APPs in your account, and you will be given $1. There are different reward levels for the players that determine their earnings.
Player: 0-199 APPs – $0-$99 = 0% rakeback
Bronze: 200-749 APP's – $100-$324 = 8% rakeback
Silver: 750-1,499 APP's – $325-$749 = 20% rakeback
Elite: 1,500-19,999 APP's – $750-$9,999 = 25% rakeback
Champions Club: 20,000+ APP's – $10,000 = 32% rakeback
When it comes to poker tournaments, players will get 2 APPs for every $1 in fees along with an additional 10% on your base entry fee. The more you play, the more benefits it will get for your gaming strategy. There is no particular guideline to enter the Action Club; all you need to do is play more at the poker platform and keep earning the APPs. It is the best loyalty program you can expect from World Series Of Poker poker rooms.
What Do You Need to Know About Tournaments at WSOP Nevada?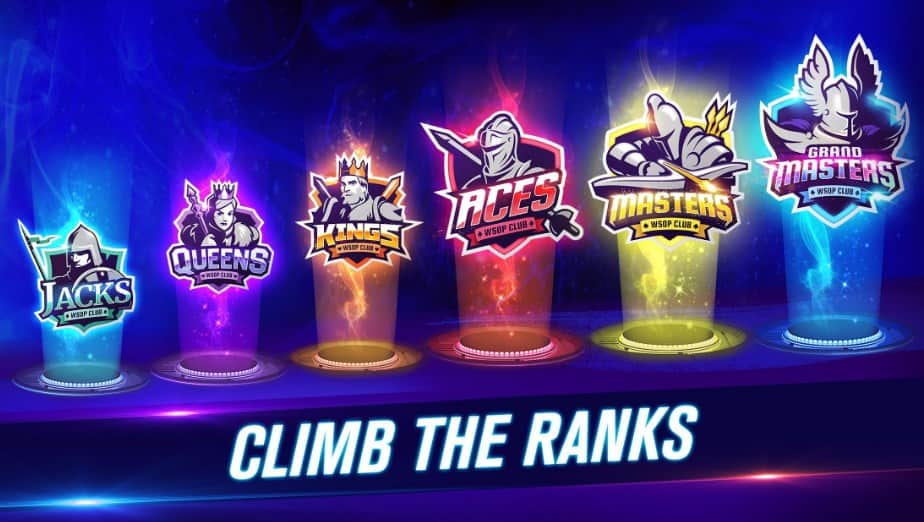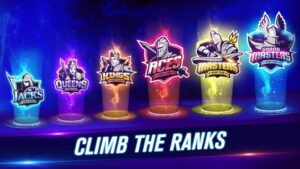 WSOP Nevada has an aligned series of poker tournaments for the players. Freeroll tournaments are the major attraction of the poker platform. As a new player, when you make your first deposit of $10, you will get tickets to seven freerolls worth $100. These freerolls are exclusively for new WSOP players. Every night at 7 p.m. PST, you can be a part of the $100 prize pool. It is essential to understand that the tournament tickets will expire in seven days, so it is important to use them at the right time. It is similar to traditional online poker; you get impressive prize pools.
Similarly, World Series Of Poker Nevada has a Sunday schedule of tournaments. These are highlighted by a $200 buy-in with a $50,000 guaranteed prize pool. It is not necessary to set the buy-in at $200; you can shift to $100-$50 according to your bankroll. You can also play the weekly poker tournaments with a $10,000 – $50,000 guaranteed prize pool. By visiting the WSOP Nevada, you can get a clear idea regarding the online tournament. There's no doubt in asserting that tournaments are the major attractions of any poker platform. WSOP Nevada promises to offer you some of the tempting tournaments to increase your rewards.
WSOP Poker Room Mobile Apps in NV
WSOP poker room in Nevada has its dedicated poker application for players who want to experience a convenient, comfortable manner of playing. The online poker app is available for both Android and iOS devices; all you need to do is download the app from the respective app stores. You can also visit WSOP directly to get the download link for the poker app. The application works with your smartphones, tablets, PCs, etc. Make sure that the application supports the current version of your operating system. If not, try updating your OS for an enhanced experience.
Payment Methods at WSOP.com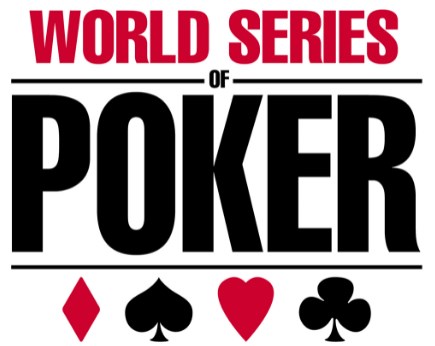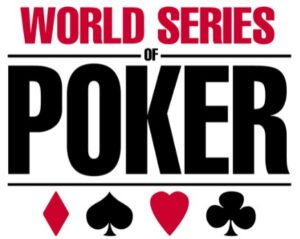 You play for real money at WSOP in Nevada, so you need to be aware of the platform's payment methods. Thankfully, WSOP NV has a wide range of payment options ready for the poker players. Here are the common payment options that you can use here:
Deposits
VISA
MasterCard
Bank Transfer (ACH)
PayPal
Cash at Casino Cage
PayNearMe
Neteller
Withdrawals
ACH Payments
PayPal
Cash at Casino Cage
Neteller
Bank Draft/Check
Withdrawals at WSOP are indeed quick and safe. You don't need to wait for more than 2 days to get your withdrawals. Before withdrawing the amount, you must be able to meet the requirements.
WSOP Apps Customer Support
The customer support in WSOP is available round the clock for the players. You can reach the help desk via toll-free number 866-745-2385, or you can get prompt replies in the mail. Additionally, the poker website has offered an FAQ page where you will find all the answers to your queries. The WSOP platform is proud to boast its attentive customer service team that is always ready to help the players with their needs.
The Bottom Line of WSOP Poker Room Review
NV WSOP poker room online has given immense opportunities for the players to play their favorite poker tournament in the best way possible. By playing on WSOP.com in Nevada, you can bag yourself seats in the World Series of Poker seamlessly. It is the best medium to play cash tournaments, WSOP brackets, and other tempting poker events 24/7. We would highly recommend playing WSOP in Nevada. You can also access the Nevada WSOP poker room app that will give you more convenience and comfort while playing.
This Nevada WSOP poker room review has covered all the important information that you need to know about this amazing poker opportunity. So, what are you waiting for? Start your poker journey at WSOP and set forward for more adventures.
Read more about legal online gambling and betting in Nevada:
Frequently Asked Questions
Is WSOP online Poker Room legal in Nevada?

Yes, since 2013, WSOP in Nevada is legal. Players can exercise their skills online and experience different poker games.
Who can play at WSOP in Nevada?

You need to be at least 21 years old in order to start playing at WSOP in Nevada. The legal age is 21 years, and you must follow the legal rules in order to remain safe.
Does WSOP charge fees in Nevada?

No, the WSOP poker room does not charge any additional fees to fund the account. However, there might be some third-party expenses from the payment gateway.
Are WSOP winnings taxed in Nevada?

Yes, all your winnings from gambling, including WSOP is taxed in Nevada. You are not only allowed to pay taxes on the gambling profits, but you can also claim the losses if you keep the documents intact.
How long does it take to withdraw from the WSOP in Nevada?

Depending upon your payment method, you can withdraw the WSOP winnings within Nevada 24-48 hours. Withdrawals are considered separate transactions, so there will be no extra charges.