Honest Chumba Casino Review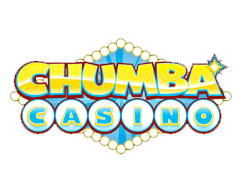 $10
Screenshots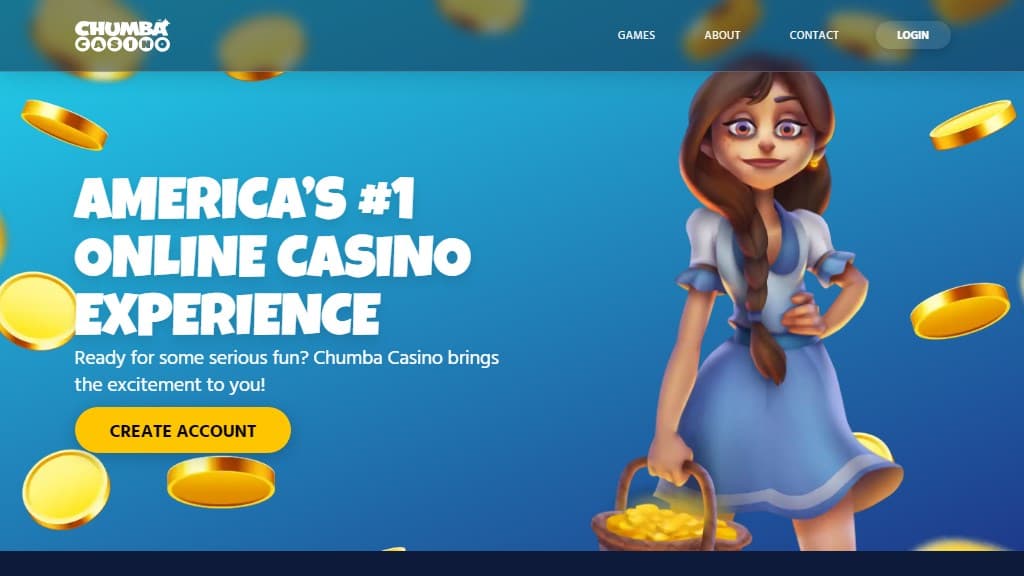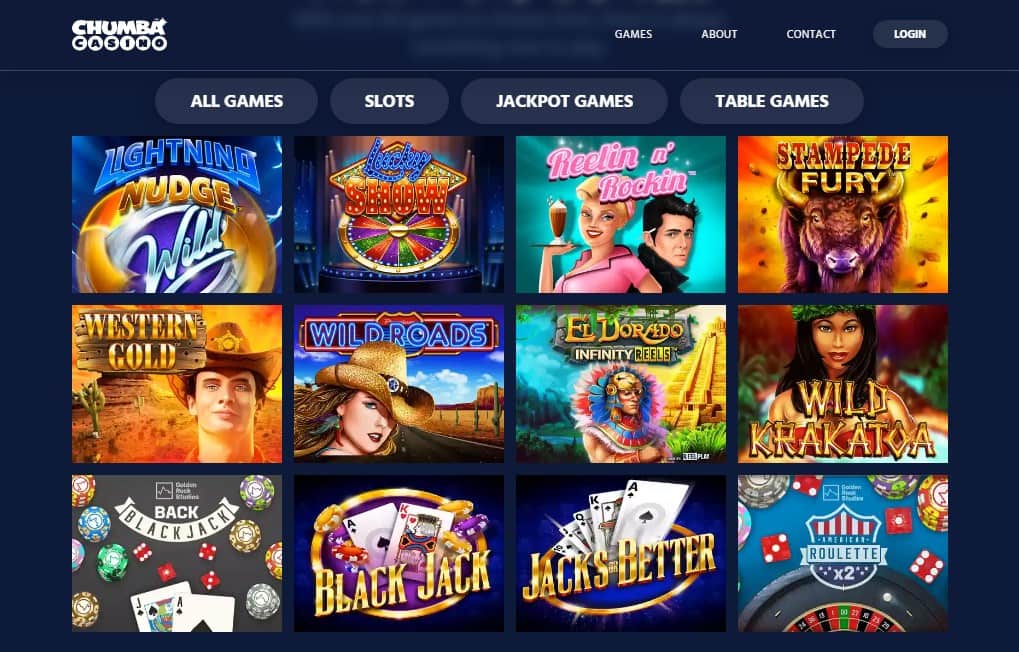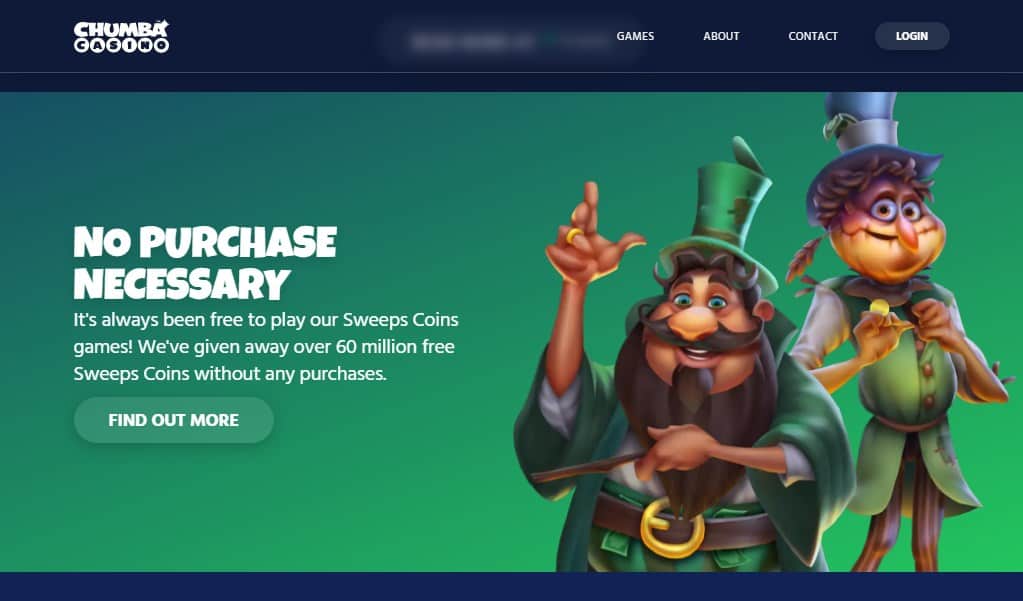 This VGW Casino is an exciting concept and one of the best social casinos available in the US and Canada. Chumba Casino uses an interesting casino sweepstakes system that enters players into prize draws. It also has a proprietary currency that players can use to play games with.
In this review, we take a look at the different aspects of this platform like Chumba Casino slot games, and the Chumba Casino sweepstakes system. Moreover, we show you why this social casino is different, and why you should consider registering an account.
We understand that choosing a social casino site to play on is difficult – you may not understand what the term is, or which platforms are reputable. Don't worry – if you read this Chumba Casino review, you will see why it is a worthwhile site and what it has to offer!
What is a social casino?
A social casino like the Chumba Casino system is a platform that puts fun first. You can play a variety of excellent games like blackjack and roulette, but you do not place bets for real cash, furthermore, you cannot win real money.
You may ask therefore, what is the point of such a platform? Whilst you can't place bets, you can usually use the platform's own currency or enter casino sweepstakes which will then allow you to get cash prizes redeemed for real.
To reiterate – this type of website does not allow you to place direct bets using real money. It uses an alternative system often including a mechanic like gold coins or sweeps coins – these items are what you place bets with and win prizes with.
In addition, these sites often promote through Facebook and Google, and many have Facebook competitions where you can win free coins for the sweepstake sites or other prizes.
How do social casino games differ to standard online casino games?
The main difference between traditional online casinos and social platforms is the wagering. With traditional online gambling sites, you place bets on games like slots, blackjack, and roulette using real cash. You can then win real money in return for those bets.
In contrast, social casinos do not allow you to place bets on games using real money. You can usually play games for free without any monetary value attached. In addition, the platform usually has some form of native currency with which you can play the games on.
Bonuses at Chumba Casino
This platform is completely different to standard online casinos. It does not offer exclusive bonuses, welcome offers, a VIP or reward program, or deposit bonuses. Instead it uses two proprietary currencies native to the platform – gold coins and sweeps coins.
We have provided additional details about these two currencies below:
Gold Coins
Gold coins are the main in-platform currency that you use to play games. You place bets on different games like slot and roulette using gold coins as opposed to real money. It is important to note that you cannot win real prizes with gold coins – it is simply a currency used to allow you to play games – it has no monetary value.
Gold coins can be purchased through the platform – 3,000,000 for $10. The most important factor of gold coins is that when you purchase them, as a bonus code you earn 30 sweeps coins too. This is effectively like free spins. Furthermore, you can then use the sweeps coins to potentially win real cash prizes.
Sweeps Coins
Sweeps coins are the most important currency of this platform. These coins are how you win real cash prizes. Each sweeps coin earned can be redeemed for a value of $0.01. The following are some basic rules relating to this currency:
Account must have 10,000 sweeps coin credits before they can be redeemed.
All sweeps coin redemptions are credited in USD.
Any sweeps coin earned must be used once before it can be redeemed as a prize.
This might seem like a limiting currency, but you can quickly build up your SC balance playing games and of course you can win huge jackpots on some of the slot games. In reality, you must have a SC balance equivalent to $100 before you can make a prize withdrawal. In the below section we have listed the three ways in which you can earn sweeps coins:
How to obtain sweeps coins
There are three ways to obtain sweeps coins and it is possible to earn sweeps coins for free. This is the only form of Chumba Casino promo – they do not offer any welcome packages or any Chumba Online Casino bonuses – they offer sweeps coins instead. The following are the current methods of obtaining sweeps coins:
Free bonus when purchasing gold coins – On the main platform, you can purchase gold coins – this the primary currency that you use to play games with. For each purchase of gold coins through real money, you earn bonus sweeps coins too. The current offer is 3,000,000 gold coins for $10 which earns a bonus of 30 sweeps coins.
When entering Facebook contests – In addition to bonus coins, you can earn sweeps coins for free through the competitions and contests that Chumba Casino offers through Facebook. It is highly active on this social media platform and holds regular contests. This is a great way to earn free sweeps coins and booster your account.
By sending a request by post – You can actually earn 500 free sweeps coins to simply by sending a postal request to Chumba Casino. There is a PO Box for both United States and Canadian residents that you can send a letter too entitled "sweepstakes credits". Handwriting must be legible, and only one request can be submitted per envelope.
Is there a Chumba Casino app or mobile version?
There is not a mobile app, but you can access the site on your smartphone or tablet using Facebook or the mobile responsive version of the site. We recommend using the Facebook version as it works fantastically and has quick loading times.
What games are available at Chumba Casino?
So what games can you play for entertainment on this platform? Chumba Casino winners can play some excellent games like Cleopatra (Nefertiti's Gold), Aztec Treasure, King of Gods, and Golden Oz. Furthermore, there is traditional table games like blackjack and roulette. We have provided additional information about the games below:
Slots
You can play a great range of standard video slots and progressive jackpot slots too. Progressive jackpots have the largest jackpot wins available, for example, Vikings of the North has a current jackpot of 19 million. There is a great range of progressive games where you can win big gold coin prizes.
In addition, Chumba Casino has some brilliant proprietary video slot games. These titles have exciting themes and excellent graphics. Examples of video slots include Celtic Goddess, The Great Heist, Outerspace Invaders, and Monsoon Dragons.
Blackjack
You can also play an excellent game of Chumba Casino blackjack at this platform. The graphics and controls of this blackjack game are simple. Furthermore, you can choose to place bets either with gold coins or sweeps coins.
When using gold coins, you can place bets between 10k and 500k in value. Alternatively, you can place SC bets with values of 1 to 50. The gameplay is easy to follow and you can quickly understand how to play blackjack – it uses the traditional game rules.
Roulette
There is also a superb version of American Roulette available too. At the moment, you can only play American Roulette and the European version isn't available. As with blackjack, the table layout is simple and you can place bets quickly on the table using either gold coins or SC.
Video Poker
Finally, there is one version of video poker available too – the popular Jacks or Better variation. This game allows you to use keyboard shortcuts as well as mouse control. The game interface looks fantastic and there is a complete breakdown of the potential winning hands and their percentage chance too.
Banking system and payment methods at Chumba Casino
The banking system is tied directly to the gold coins and sweeps coins model. That being said, it still has a basis in standard banking processes and we have listed full details below:
Deposits (purchase of coins)
The deposit system is used not to deposit real money, but to purchase one of the two types of coins available – either gold coins or sweeps coins. The deposit process is straightforward and you can quickly purchase coins using one of the following methods:
Online Banking (Chase, Bank of America etc.)
Visa
Visa Debit
MasterCard
Skrill
Instant ACH
PaySafeCard
PaySafe Cash
There is a myriad of supported banks including Chase, Bank of America, Well Fargo, PNC, TD Bank, Capital One, Navy Federal, and U.S. Bank. Furthermore, it supports a variety of debit and credit cards including America express.
We found the deposit process to be extremely straightforward and easy to use. Furthermore, you can use a live chat whilst making a deposit if you experience problems and require assistance. The minimum amount you can spend is $10 – this buys 3,000,000 gold coins, and 30 sweeps coins.
Withdrawals (Redemption of sweep coins or prizes)
Redeemable sweep coins and prizes can be withdrawn using the same payment methods as deposits as shown below:
Online Banking (Chase, Bank of America etc.)
Visa
Visa Debit
MasterCard
Skrill
Instant ACH
PaySafeCard
PaySafe Cash
There is, however, and additional verification process involved. You must always provide proof of identification and show that you are the valid person who can claim the winnings. Furthermore, for some prizes, you must provide a signed Affidavit of eligibility.
We advise checking out the full details on the Chumba Casino sweep rules page – there is a whole section dedicated to explaining how the verification process works.
General Chumba Casino information
Now that you understand more about this fantastic website, lets look at some important information relating to the operation and security of Chumba Casino.
Customer service
Chumba Casino has two main methods of customer service contact – email support ticket, and Facebook page. We feel that there should be a live chat available too, but it states that the email and Facebook pages are monitored 24/7.
Facebook – This platform operates closely through Facebook. It posts regular competitions and updates through this social media platform. You can follow and like their page and then contact them directly through Messenger or Facebook.
Email – If you don't want to use social media, you can send a support request via email. If you click on the contact link on the website, it opens the email contact form. You simply have to enter your name, email, subject, and message. We found the response times to be excellent for both the email and Facebook.
If you find you casino account deactivated we advise contacting the customer support team immediately. It could simply have gone inactive due to non-usage for a prolonged period.
Security
This social casino uses an array of security measures to protect players and their banking information. You can login to the game section using Facebook – Facebook has advanced security of its own to protect customer's information.
In addition to this, Chumba Casino uses SSL encryption and other advanced security measures. Furthermore, it regularly reviews and updates it's security policies to provide maximum protection and security to customers.
Owner & License Information
This platform is owned by a third-party organization – VGW Malta Limited (Virtual Gaming World). This company complies with US Gambling Laws and is fully licensed by the Malta Gaming Authority – this is one of the most reputable licensing bodies in the industry.
The license number is MGA/B2C/188/2010 and was first issued in August 2017. Due to this license, you are guaranteed a fair gaming experience, and that Chumba Casino complies to all regulations set out by the MGA.
Software & Account Registration
Software – This site uses proprietary software and technology for both its website platform and the games it offers. It has a dedicated team of 400+ staff that work to create new and exciting games and manage the platform. In addition to this, the games uses a Mersenne Twister RNG system that has been verified by iTechLabs – this ensures that you have a fair chance of winning, and that all games have random outcomes.
Account Registration – There are two methods of account registration. Firstly, there is the casino play Facebook – you can access Chumba Casino through your Facebook account without having to complete the registration process. This is a quicker method and it doesn't post any activity to your Facebook profile wall if you don't want it too.
Alternatively, if you want, you can register a full account. This is still a quick process – you first have to fill out a registration form including name, address, and email address. You then must provide verification and prove identification. Both forms of registration are quick and easy to use – it just depends on which method you would prefer to use.
Conclusion
Chumba Casino provides an interesting concept that we really enjoy. We wholeheartedly recommend this casino – you can have fun playing the different games for free, and you don't have to worry about continually making deposits and covering your losses.
If you want, you can purchase additional coins to play more, but this is offset by the free SC you can gain through Facebook competitions and via postal order.
The platform itself is well-designed and has an excellent layout. Furthermore, the selection of games, whilst not huge, is still large enough to keep you entertained.
Casino FAQ
Is Chumba legal in the USA?

Yes, Chumba Casino is totally fun to play, but it is also fully legal for US and Canadian players – it complies with current gambling legislation relating to those countries. Furthermore, it is fully licensed by the Malta Gaming Authority.
How to get free Sweeps Coins at Chumba Casino?

There is a no deposit bonus effectively on this platform in the form of free sweeps coins. Every customer can receive 500 sweep coins – to get this reward, you must send a handwritten letter to Chumba Casino with the subject "Sweepstakes Credits".
Can I win real money on Chumba Casino?

Yes but not directly via gambling – you can win prizes through the sweepstakes model.
Do I need to identify me while playing in Chumba Casino?

Yes, you must have a registered account or registered Facebook account to use this platform. When creating an account, you must provide your full name and address. Furthermore, to claim any sweepstakes prizes, you must also provide verification of your eligibility and identification.
an I use PayPal at online Chumba casino?

No – this platform does not currently support PayPal transactions. You can use a myriad of other payment methods, however, including Visa, Skrill, ACH, PaySafeCard, and MasterCard.
Are there other casinos like Chumba?

Yes, the concept of social casinos is relatively new, but there are other platforms that have similar functionality to Chumba like Hard Rock Social Casino, Live! Social Casino, and Seminole Social Casino.